BATCH FREEZERS RETAIL & WHOLESALE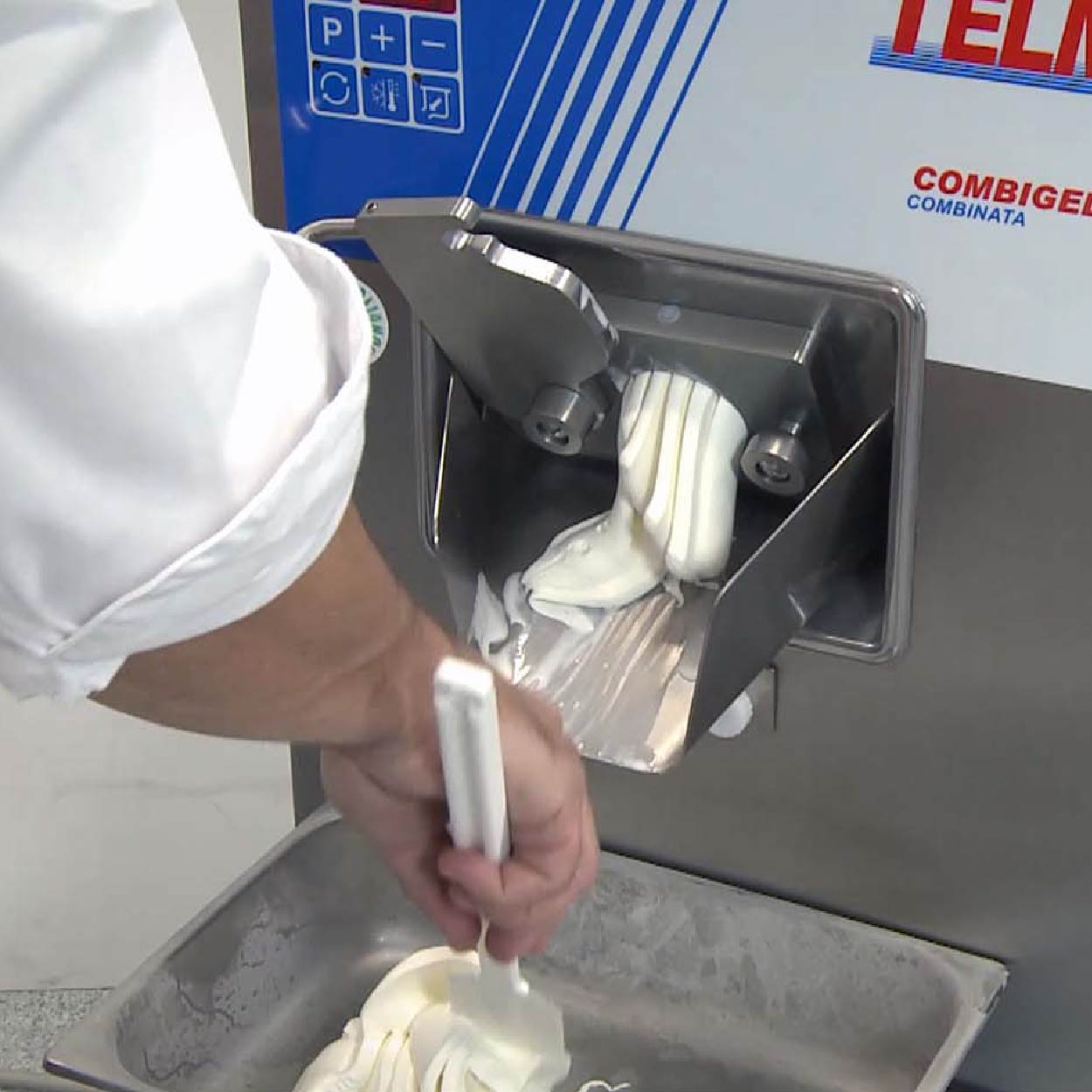 Batch Freezer with superior performance can manage the preparation of your frozen desserts
Having a batch freezer for your retail or wholesale business simplifies the process of preparing frozen desserts on site. Allowing you to enhance your frozen products by mixing additional ingredients and then freezing to the desired temperature.
Once you have completed the cycle, you are quickly able to extract, serve and sell your frozen desserts. You can expect a reliable refrigeration system with time and temperature control.
We have a range of batch freezers with different sizes and functions. Get in touch with us today to find out more
Main Features
Simple controls for a reliable refrigeration system
Temperature and time controlled cycles
Vertical evaporator cylinders
Options for water-cooled or air-cooled
Transparent lid
Removable scraper elements
Average overrun of 25-30%
Resistive touch screen and inverter for varying the speed of the beater motor (depending on the model)
Batch Freezers Retail & Wholesale
Perfecting the science of making ice cream is vital if you want your customers to keep coming back. However, it's only half the work. You also need to ensure that once complete, your frozen goods can get to customers in a perfect state within retail & wholesale industries.
For this, you need a batch freezer, and we have a solution that meets your needs. By mixing and freezing the product, you can be confident that it will be well preserved. But beyond this, our batch freezers for retail and wholesale give you greater functionality.
In addition to pre-programmed options, you can also configure your own settings. They also have energy-saving features. When it comes to capacity, we have batch freezers that can accommodate 3 litres and others as much as 30 litres per batch.
So, whether it's for retail or wholesale, let Artisan Industrial know your requirements so that we can recommend the right equipment.
If you are interested in our batch freezers for your retail & wholesale business, get in touch with our team at Artisan Industrial. Otherwise, have a look at our other Ice Cream & Gelato Equipment below.

Artisan Industrial provides equipment solutions for this craft product, with focus on quality and freshness.
Learn More About Our Artisan Ice Cream & Gelato Equipment

The Artisan Industrial companies support a full range of equipment from mix plants through to filling lines, stick moulding machines and chocolate production.
Learn More About Our Chocolate and Confectionery Equipment