TEMPERING, DOSING & ENROBING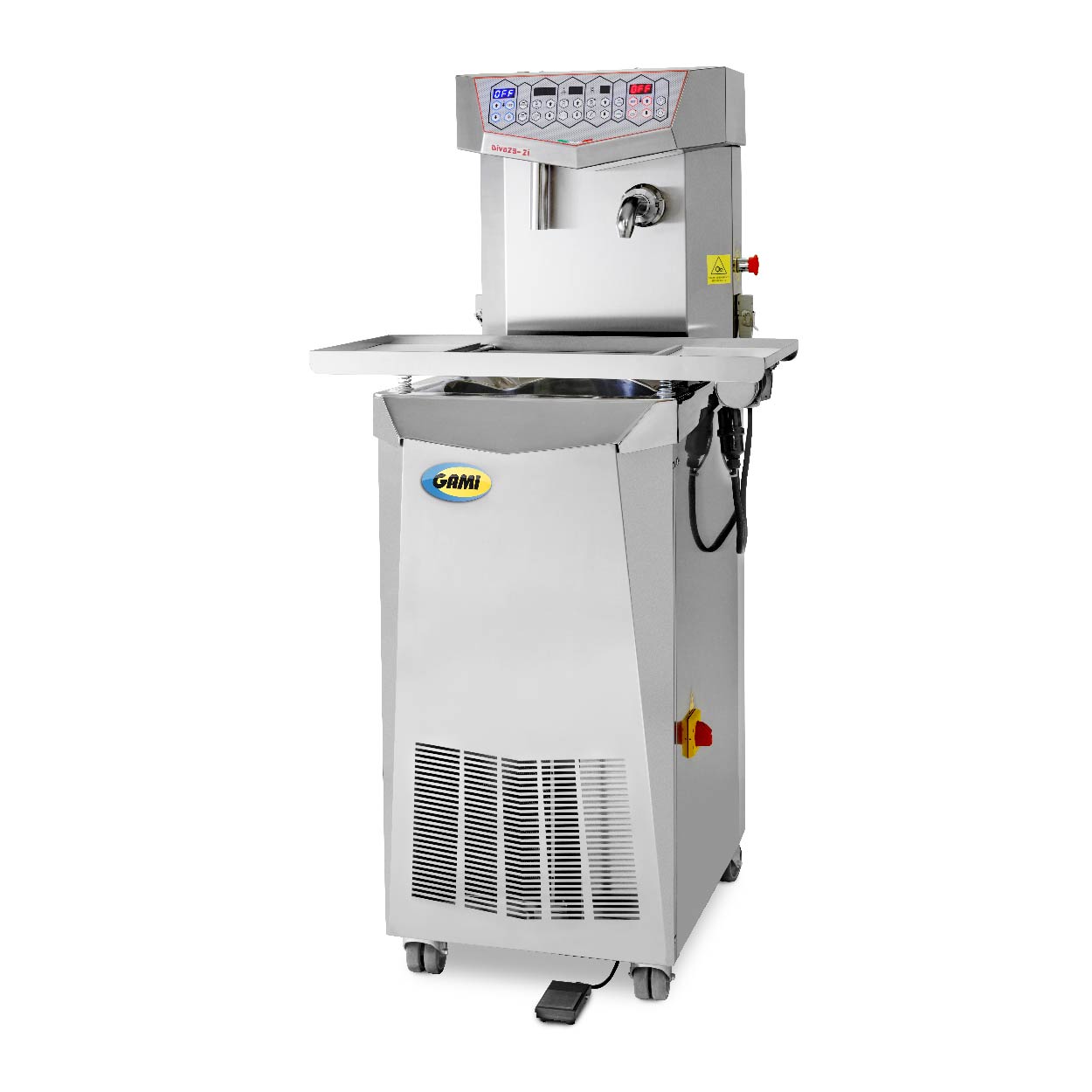 Tempering, dosing, & enrobing are crucial to the bean to bar chocolate making process
We provide you with detailed knowledge and expertise in the best equipment for your business needs
Main Functions and Features
Automatic, continuous operation tempering machine

From melting by bain-marie to tempering by cooling gas with refrigerant compressor

Equipped with a mixer that keeps chocolate fluid
Made of stainless steel AISI 304
High precision probes control all temperatures through specific circuit board
Tempering machine is complete with a heated vibrating table
Also includes a flow-stopping pedal for the dosing of desired quantity of product
Automatic starting timer
Chocolate flow is adjustable
Many sizes and models available for enrobing
Heated dosing heads available for dosing
At Artisan Industrial, we have a range of options to choose from. Speak to us today to find out more information.
TEMPERING, DOSING & ENROBING Equipment
Chocolate making is an art and a science. For you to produce the perfect blend, you need the right mixture of ingredients, and the process needs to flow smoothly. 
With our tempering, dosing, and enrobing machines, that's what you'll gain. Equipment that automates the tempering process by using bain-marie for melting and using a cooling gas for tempering. 
Along with automation, our tempering, dosing, and enrobing equipment offer precision. There are controls that enable you to regulate temperatures to the exact degrees you want at different stages. Moreover, it comes with a mixer that ensures the chocolate remains smooth.
Depending on your production level requirements, there are different models and equipment sizes to choose from. All come in stainless steel and guarantee process efficiency thanks to automation and high precision probes for temperature control. 
Along with tempering, dosing, and enrobing, we also provide a host of chocolate-making equipment. Get in touch with Artisan Industrial to find out more about how we can help you.
If you are interested in tempering, enrobing, & dosing equipment, get in touch with us today. Otherwise, have a look at our other Chocolate Making Equipment below.

The process of truly making chocolate, from the unroasted bean through to the finished bar.
Learn More About Our Bean To Bar Equipment

The art of batch producing chocolate and confectionery from base ingredients.
Learn More About Our Chocolate and Confectionery Equipment

When the process is so simple, and return on investment can be so quick, why buy, when you can make it yourselves?
Learn More About Our Industrial Chocolate Equipment