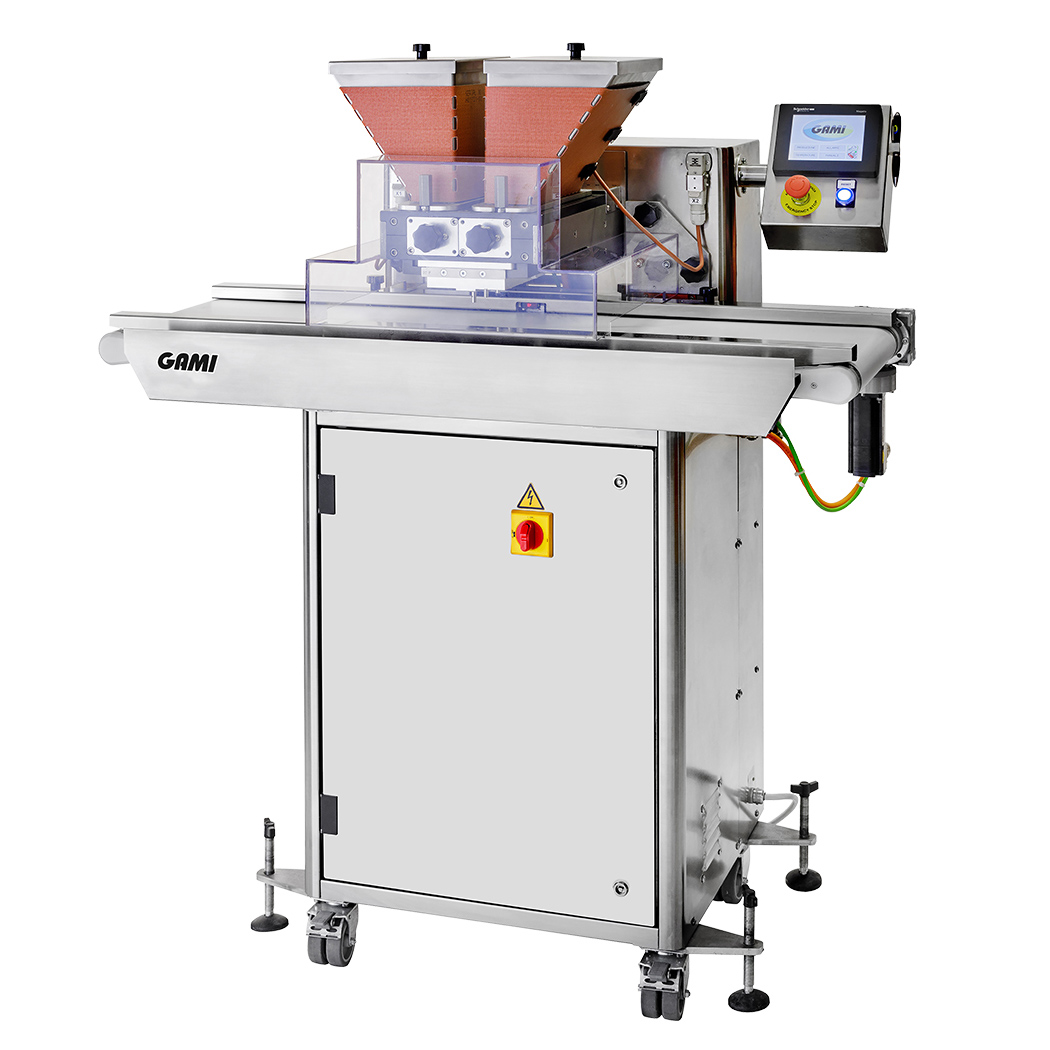 Moulding equipment and full production lines for filled pralines or solid bars give you the ability to create a variety of chocolate bars and bite size treats
Equipment for filling moulds in a more automated way allows you to increase your production capacity and reduce your labour costs. OneShot moulding lines allows you to produce filled pralines from start to finish with one operator who simply loads chocolate into the melting tank and monitors the production of the line. Or automated moulding lines which include a mould loader, mould heater, dosing unit, vibrating unit, tempering machine and cooling tunnel for solid bars.
Whatever your production needs we have the equipment to automate the process or build up the line piece by piece as your business grows. Don't forget about spinning machines for making chocolate eggs and just about any shape you can be creative with!
Main Features
We have all the components you need to build a fully automated line
Lines for filled pralines include: melting tank, tempering machine, 3 way valve, mould loader, OneShot machine, vibrating conveyor, vertical cooling tunnel, demoulder
Lines for solid bars include: melting tank, tempering machine with moulding system, vertical cooling tunnel, demoulder
4 and 8 arm spinning machines with magnets to support moulds of up to 1kg or 10kg depending on the model and fans to help cool the moulds
At Artisan Industrial, we have a range of options to choose from. Speak to us today to find out more information.
If you are interested in tempering, enrobing, & dosing equipment, get in touch with us today. Otherwise, have a look at our other Chocolate Making Equipment below.

The process of truly making chocolate, from the unroasted bean through to the finished bar.
Learn More About Our Bean To Bar Equipment

The art of batch producing chocolate and confectionery from base ingredients.
Learn More About Our Chocolate and Confectionery Equipment

When the process is so simple, and return on investment can be so quick, why buy, when you can make it yourselves?
Learn More About Our Industrial Chocolate Equipment