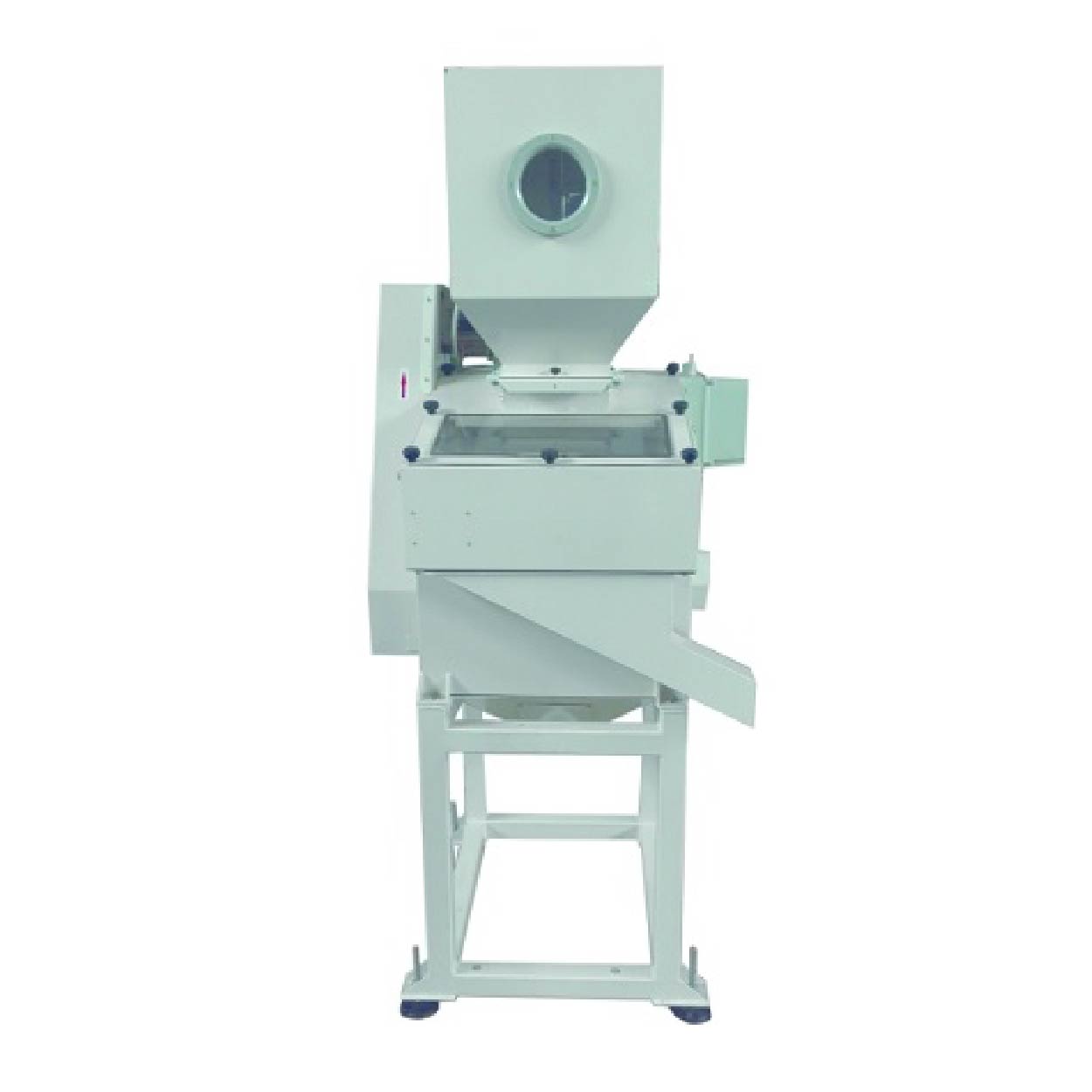 Destoners are a key piece of equipment for making bean to bar chocolate
A destoner machine removes heavy impurities like stones and other unwanted debris from the cacao beans. They provide a simple, fast and efficient solution. The equipment has a high material removal rate of stones and heavy impurities, determined by specific weights and sizes, and produces low noise
Main Features
Separates stone and heavy impurities by specific weight
Compact machine
Easy adjustment with internal fan closed circuit
Maximum capacity up to 150 kg/h
Destoner Equipment
Smaller chocolate makers often complete the destoning process either by hand, or with a homemade machine. A destoner machine is the ideal way to make the process more efficient.
A destoner machine is an important piece of equipment to prepare the beginning of the chocolate production process. It removes heavy impurities like stones and other unwanted debris.
How Does It Work?
The bean to bar process begins with unroasted cacao beans, which are often packaged in large bags. It's common to find impurities within these bags, such as stones. This is where a destoner becomes useful by separating the impurities by using a vibrating motion.
Our high-quality destoner machines can process up to a maximum of 150kg per hour. They provide a simple, fast and efficient solution for separating unwanted items such as stones and impurities from the cacao beans. The equipment has a high material removal rate of stones and heavy impurities, determined by specific weights and sizes, and produces low noise. Destoners are compact machines and easily adjustable, with an internal fan closed circuit.
We can also provide each of our clients with demonstrations and training for each step in the manufacturing process. This can include advice and assistance with raw ingredient sourcing and recipe design.
If you are interested in a destoner machine or are looking for other Chocolate Making Equipment, get in touch with us today.
If you are interested in destoner equipment, get in touch with our team at Artisan Industrial. Otherwise, have a look at our other Chocolate Making Equipment below.

The process of truly making chocolate, from the unroasted bean through to the finished bar.
Learn More About Our Bean To Bar Equipment

The art of batch producing chocolate and confectionery from base ingredients.
Learn More About Our Chocolate and Confectionery Equipment

When the process is so simple, and return on investment can be so quick, why buy, when you can make it yourselves?
Learn More About Our Industrial Chocolate Equipment