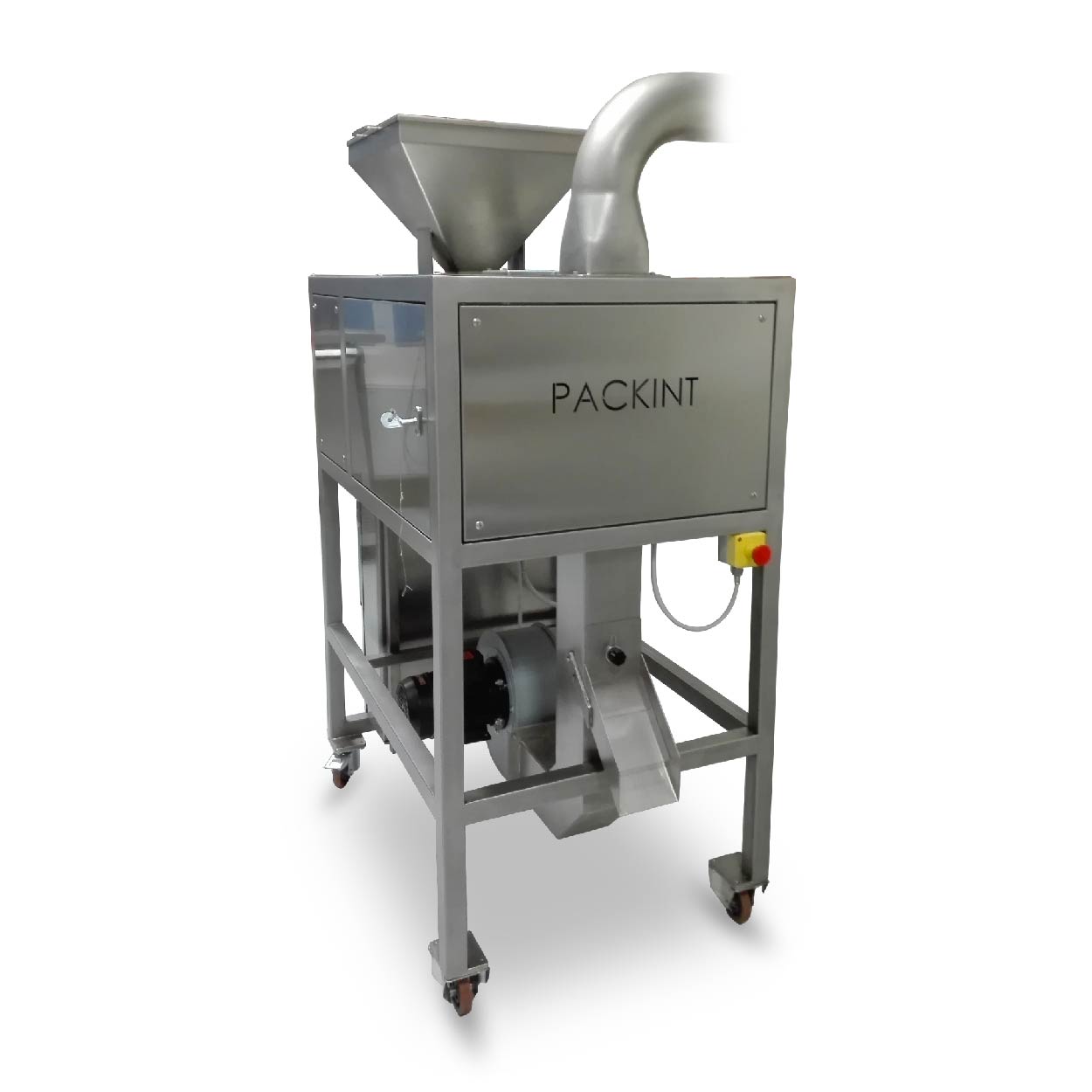 Winnowers break the roasted cocoa beans and separates the husk from the granulated cocoa nibs
The size of the nibs, feeding speed and speed of the blower are all adjustable. With our Winnowers you can achieve up to 99.9% purity and a yield of 75-83% at first pass. There is also a double sieve model which can reach 80-84% yield
Main Functions and Features
Suction of husks and germ
Low acoustic impact
Compact size
Adjustable feeding and fan speed
Adjustable nib size
Productivity: approx. 150kg/h or 75kg/h (depending on the model)
Winnowers
Why do you need to add a winnower to your production process?
Winnowers efficiently break open roasted and raw cocoa beans to separate the husk from the cocoa nibs. The size of the nib, the feeding speed and the speed of the blower are adjustable.
Our winnowers are available in two sizes and increase the efficiency and speed of the process of creating artisan bean to bar chocolate.
It takes away the labour involved in cracking the beans and separating the nibs while allowing you to achieve 99.9% purity of cocoa nibs.
Fully adjustable, winnowers can process between 75 and 150 kg per hour depending on the model size and your needs.
Contact us about our winnowers, utilising European engineering expertise, so we can help you improve your chocolate production.
If you are interested in winnower equipment, get in touch with us today. Otherwise, have a look at our other Chocolate Making Equipment below.

The process of truly making chocolate, from the unroasted bean through to the finished bar.
Learn More About Our Bean To Bar Equipment

The art of batch producing chocolate and confectionery from base ingredients.
Learn More About Our Chocolate and Confectionery Equipment

When the process is so simple, and return on investment can be so quick, why buy, when you can make it yourselves?
Learn More About Our Industrial Chocolate Equipment