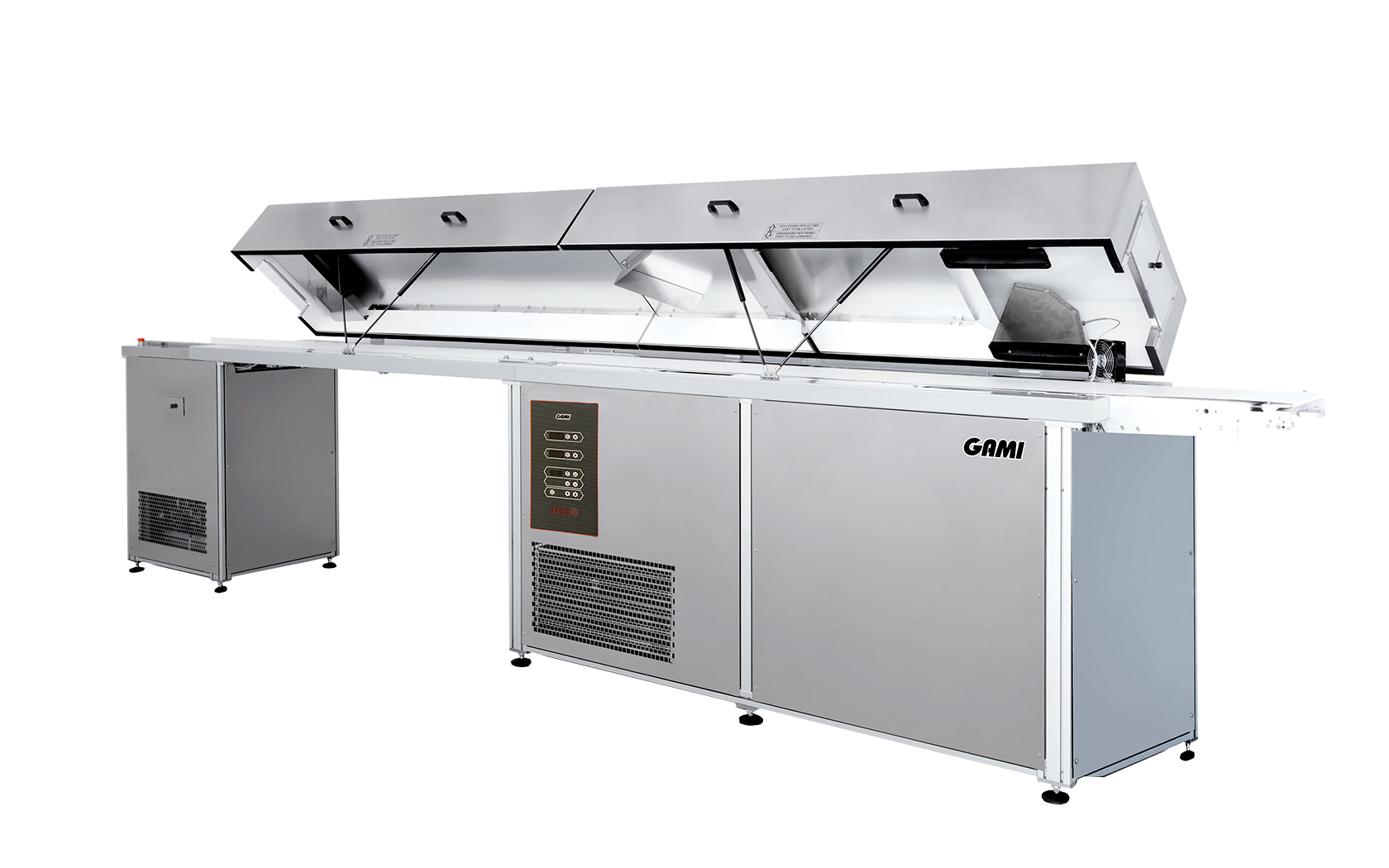 Cooling and packaging of your chocolate and confectionery products are the last steps before your customers get to enjoy your creations
Horizontal cooling tunnels are used to achieve perfect drying of enrobed or chocolate coated products. The cooling process is performed by a cooled air loop and an independent thermo-regulated cooling unit is placed every six meters. Vertical cooling tunnels are also available specially for moulded products.
Packaging is often a time consuming and laborious process which can be automated with different equipment options. From flow wrapping, envelope fold, banded, boxing, pouch filling etc. we have the solution for you.
Main Features
Horizontal cooling tunnels available in 4m up to 20m long
Vertical cooling tunnels with a capacity of 56 or 90 moulds
Packaging solutions for all types of confectionary products, even the hand-folded envelope style wrapping for chocolate bars can be automated!
Each of our various models has different loading capacities and expected hourly production times. Get in touch with us to find out more.
If you are interested in destoner equipment, get in touch with our team at Artisan Industrial. Otherwise, have a look at our other Chocolate Making Equipment below.

The process of truly making chocolate, from the unroasted bean through to the finished bar.
Learn More About Our Bean To Bar Equipment

The art of batch producing chocolate and confectionery from base ingredients.
Learn More About Our Chocolate and Confectionery Equipment

When the process is so simple, and return on investment can be so quick, why buy, when you can make it yourselves?
Learn More About Our Industrial Chocolate Equipment