ICE CREAM COMBINATION MACHINES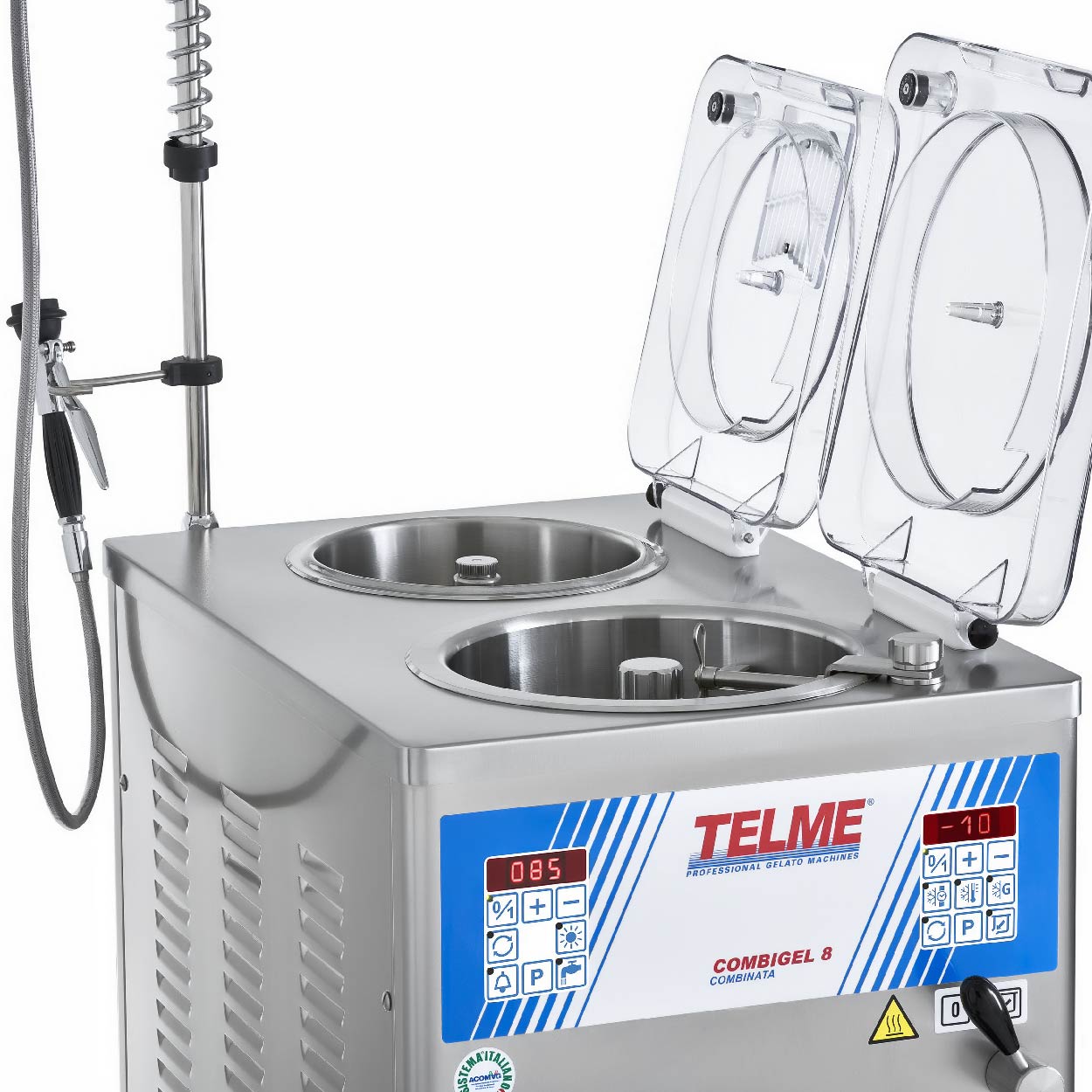 Refine your process with our ice cream combination machines
If you are seeking to maximise the efficiency and are limited on space, then our ice cream combination machines may be suitable for you. Having the ability to pasteurise and freeze the process has never been easier.
With options for vertical or horizontal cylinders depending on your preference. As well as single cylinder or dual cylinder systems. Our equipment is suitable for mixing, blending, heating, and sanitising. After preparation, cooling and freezing facilitate the final preparation of your frozen desserts.
Our ice cream combination machines can be used for ice cream pasteurising, gelato and sorbetto production, ice cream and slush. Alternatively, they are excellent choices for creams, dough, fruit processing, base mixes, icing and ganache. Or they can be used for gastronomy to make sauces, bechamel, polenta, ricotta, mascarpone etc.
Get in touch with us at Artisan Industrial so we can help you find the right equipment for your needs
Main Features
Options for user-friendly controls or touch screen with pre-programmed options (depending on the model)
Vertical or horizontal cylinder/s
Option for water-cooled or air-cooled
Optional washing unit
Ice Cream Combination Machines
If there's one thing that makes ice cream a universally loved treat it's that there's a flavour for everyone. But before you get there, you need an ice cream combination machine that allows you to complete all processes.
With our combination machines, you get a pasteuriser and batch freezer in one machine. It can come in either a single or dual cylinder. The capacities for our various combination machines range from one to 18 litres per batch.
The pre-programmed options will make it easier to perform combinations. However, you can also customise settings using the touch screen depending on the model.
Our ice cream combination machines are second to none. However, that's not all we offer. We have a wide range of equipment designed to simplify chocolate and ice cream making.
Speak to one of our specialists today so we can help connect you with the right equipment.
If you are interested in our ice cream combination equipment, get in touch with our team at Artisan Industrial. Otherwise, have a look at our other Ice Cream & Gelato Equipment below.

Artisan Industrial provides equipment solutions for this craft product, with focus on quality and freshness.
Learn More About Our Artisan Ice Cream & Gelato Equipment

The Artisan Industrial companies support a full range of equipment from mix plants through to filling lines, stick moulding machines and chocolate production.
Learn More About Our Chocolate and Confectionery Equipment