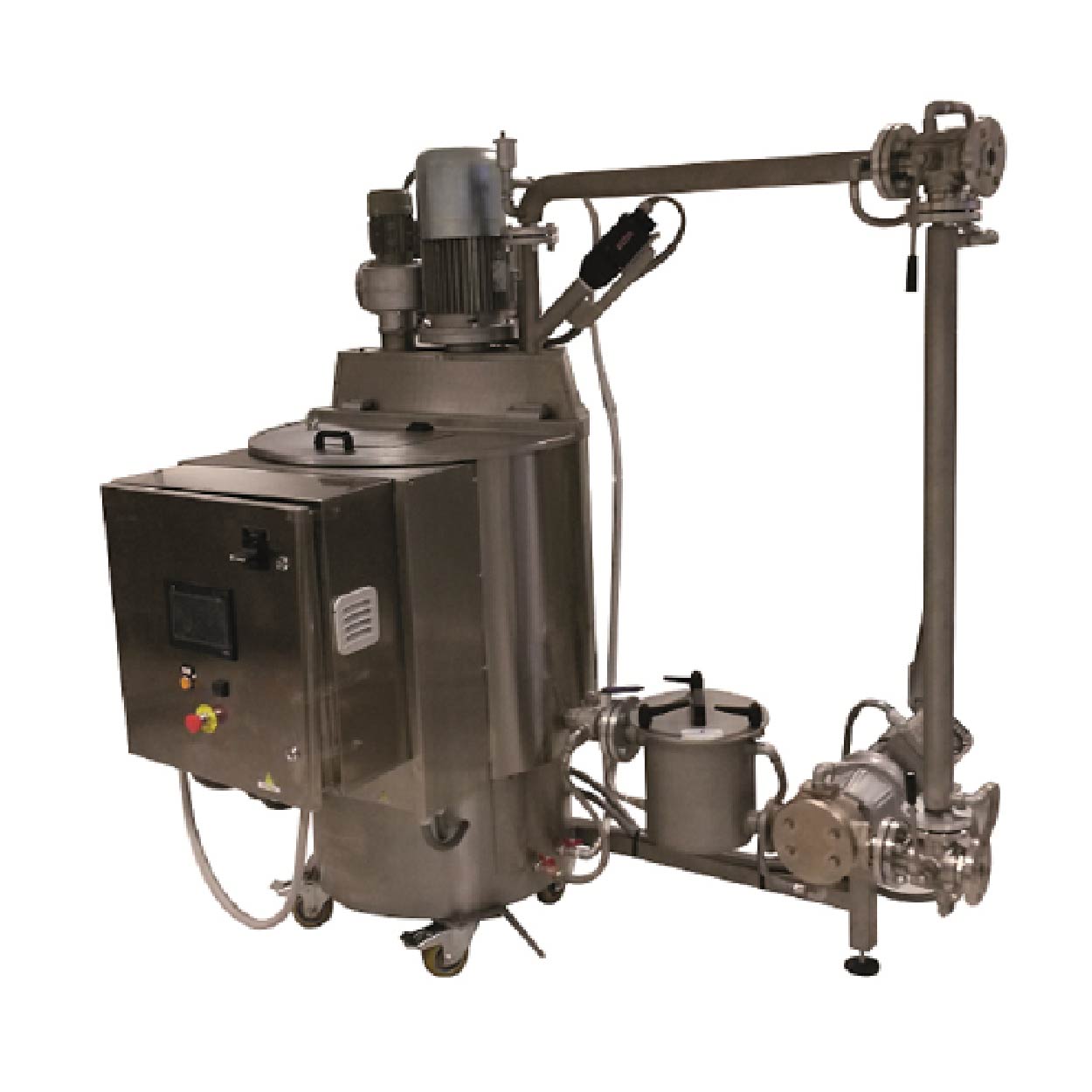 Power conches are designed for bean to bar and two ingredient chocolate production
The power conche has an intense effect on the reduction of viscosity, acidity removal and flavor development
Main Functions and Features
Double wall frame in stainless steel AISI 304
Stainless steel agitator complete with Teflon scrapers
Device for shear stress to decrease viscosity
Acidity and humidity extractor
Heating and cooling unit
Recirculation lobe pump with mechanical and magnetic filtration system
Hot air injection by blower
Electric control panel equipped with PLC and TOUCH SCREEN for 4 conching phases
Types of Conching Equipment Models Available
| | | |
| --- | --- | --- |
| MODEL | CAPACITY | MINIMUM LOAD |
| VERTICAL POWER-CONCHE MOD.CO/1000 | 1000kg | 600kg |
| VERTICAL POWER-CONCHE MOD.CO/500 | 500kg | 250kg |
| VERTICAL POWER-CONCHE MOD.CO/250 | 250kg | 150kg |
| VERTICAL POWER-CONCHE MOD.CO/50 | 50kg | 20kg |
If you are unsure which model will suit your business, get in touch with us and speak to one of our specialists today.
Power Conche
Chocolate will always be a popular treat. But to achieve this, your chocolate recipe needs to be accompanied by the best equipment. We provide power conche equipment and machinery to suit your style of business.
After your cocoa beans cool down from roasting and have been finely ground, conching is performed where chocolate mass is mixed together to enhance the flavour. The ingredients used may include cocoa, cocoa butter, sugar and more.
The key features of the power conche include a double-wall frame in stainless steel AISI 304, a heating and cooling unit, and a recirculation lobe.
Beyond this, the power conche offers exceptional flavour development (as mentioned), acidity removal, and viscosity reduction. With this, you can be sure of creating high-quality chocolate that keeps your customers coming back for more.
If you are interested in power conche equipment, get in touch with us today. Otherwise, have a look at our other Chocolate Making Equipment below.

The process of truly making chocolate, from the unroasted bean through to the finished bar.
Learn More About Our Bean To Bar Equipment

The art of batch producing chocolate and confectionery from base ingredients.
Learn More About Our Chocolate and Confectionery Equipment

When the process is so simple, and return on investment can be so quick, why buy, when you can make it yourselves?
Learn More About Our Industrial Chocolate Equipment