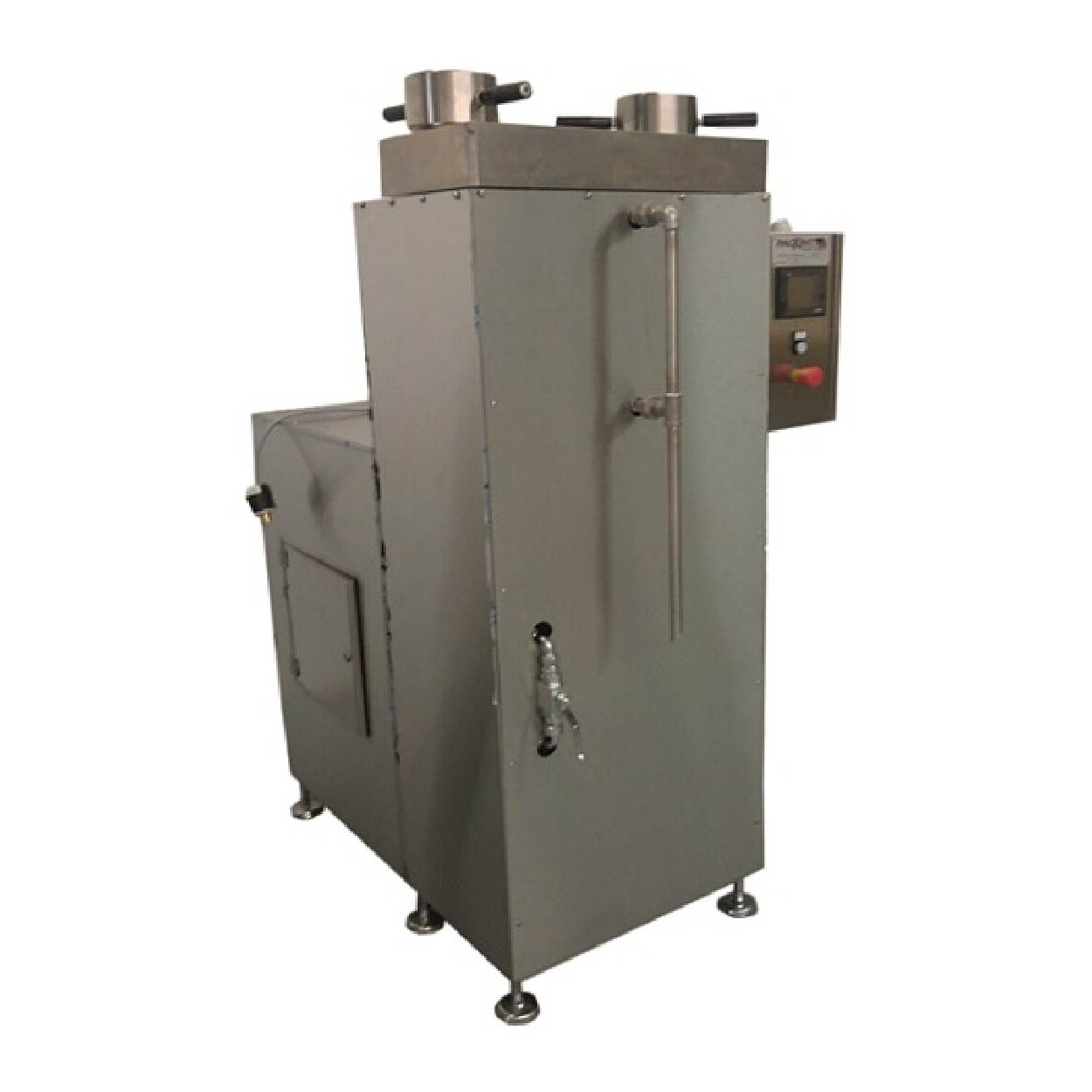 Cocoa Butter Press apply pressure to cocoa masses and extract the cocoa butter producing key ingredients for making various chocolate products
Cocoa butter press allows you to produce your own cocoa butter and 22-24% cocoa powder for use as drinking chocolate, compound chocolate and alternative baking products.
Main Functions and Features
Suitable for the production of cocoa butter
Cocoa mass loading capacity: 20kg/h
Production of cocoa butter: 6-8kg/h
Cocoa cake 22-24%
Hydraulic type process
5 filter bags included
If you are interested in cocoa butter press equipment, get in touch with us today. Otherwise, have a look at our other Chocolate Making Equipment below.

The process of truly making chocolate, from the unroasted bean through to the finished bar.
Learn More About Our Bean To Bar Equipment

The art of batch producing chocolate and confectionery from base ingredients.
Learn More About Our Chocolate and Confectionery Equipment

When the process is so simple, and return on investment can be so quick, why buy, when you can make it yourselves?
Learn More About Our Industrial Chocolate Equipment