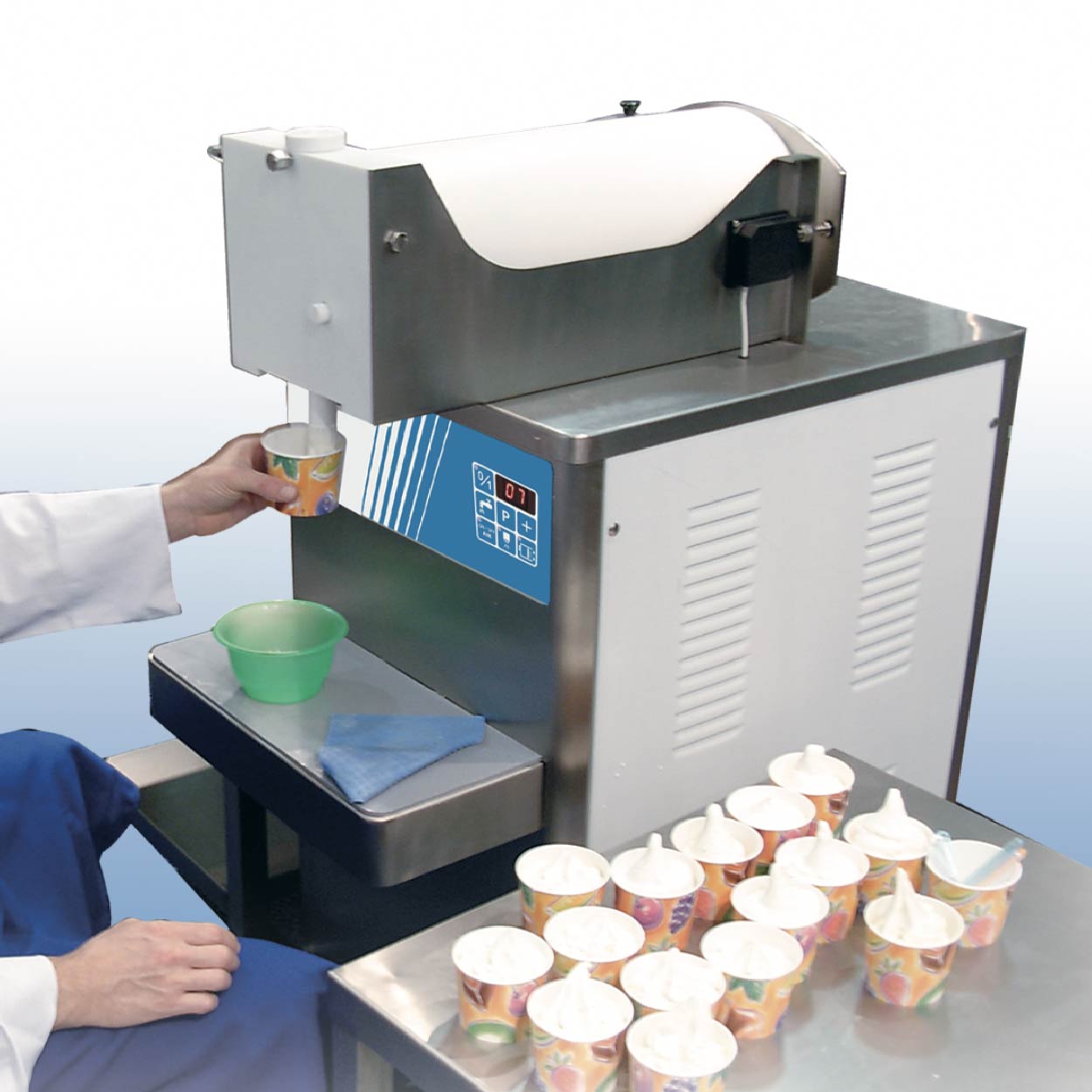 Filling machines help control portion dosing while increasing the efficiency of filling with ease
Filling machines are suitable for all types of businesses that require portion control. The most common methods include filling cups, tubs or cones. Our equipment solutions are an economic and efficient way to increase your production and help ease manual labour. 
Ideal for gelato producers in order to pre-package before selling. Filling machines can dispense both food and non-food products quickly and at the desired quantity. 
It also works as an alternative to dosing machines, which can be expensive and are unable to process artisan gelato (containing pieces of fruit, nougat, granules up to 8mm). This high-quality machinery even has automatic washing of the cylinder and spout to promote excellent hygiene.
To find out more information about filling machines, speak to one of our specialists at Artisan Industrial today.
Main Features
Fast and controlled filling
Equipped with all safety protection elements
Up to 13L capacity within cylinder
Manual or foot operated controls also available
Functions well with a range of different consistencies, including artisan gelato
Suitable for ice cream, gelato and bakery products as well as non-food laboratories
LD to prepare SEO content
If you are interested in our filling machines, get in touch with our team at Artisan Industrial. Otherwise, have a look at our other Ice Cream & Gelato Equipment below.

Artisan Industrial provides equipment solutions for this craft product, with focus on quality and freshness.
Learn More About Our Artisan Ice Cream & Gelato Equipment

The Artisan Industrial companies support a full range of equipment from mix plants through to filling lines, stick moulding machines and chocolate production.
Learn More About Our Chocolate and Confectionery Equipment