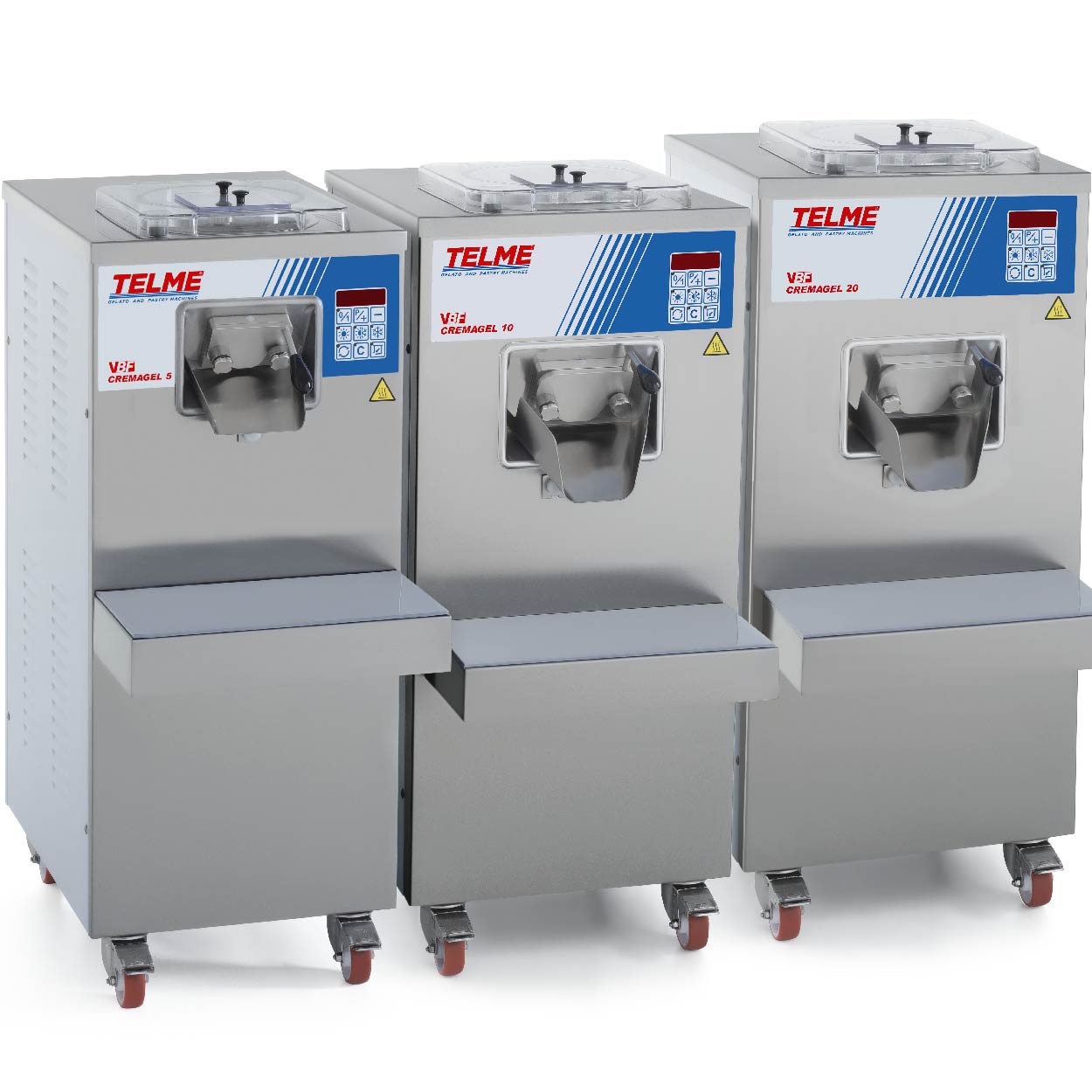 Cream cookers are used for the preparation of creams for pastries, doughs, fruit toppings and jams, icing, ganache and more
Cream cookers are versatile machines that can be used for a wide variety of pastry and gastronomy products and even pasteurising ice cream and gelato.
They can automate and speed up all of your operations. This maximises efficiency and hygiene and ensures a high-quality product. With preset and programmable speeds and temperature control, you can mix, blend and stir a range of ingredients such as milk, creams, sugars, or fruits for the preparation of creams, pastries and gelato.
Having the cooking and chilling functionality is efficient and enhances your preparation process with quick and automatic extraction.
Get in touch with us to find out more information.
Main Features
15-150L per cycle
Double lid for adding ingredients without stopping mixing
Large production capacity
Touch screen with an intuitive and easy interfact
Inverter to control speed of beater
Indirect heating with food safe heat-conducting liquid
Optional washing unit
If you are interested in our cream cookers, get in touch with our team at Artisan Industrial. Otherwise, have a look at our other Ice Cream & Gelato Equipment below.

Artisan Industrial provides equipment solutions for this craft product, with focus on quality and freshness.
Learn More About Our Artisan Ice Cream & Gelato Equipment

The Artisan Industrial companies support a full range of equipment from mix plants through to filling lines, stick moulding machines and chocolate production.
Learn More About Our Chocolate and Confectionery Equipment